#BlackLivesMatter – Charities you can support
The protests against the terrible murder of George Floyd in Minneapolis started on the 25th of May 2020. Since then, we've seen many people all around the world offering support to black people as well as demonstrating and taking many other actions that have been game-changing. There is lots of work to do still but this is a big step towards the better for everyone. We also stand for justice, equality, diversity and freedom. Thus, we want to spot for you some charities you can donate to that are doing amazing work on this: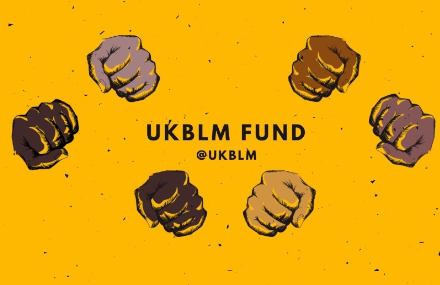 A charity endorse by Patrisse Cullors. They are a coalition of Black liberation organisers across the UK.
You can donate to them here.
Race Equality First (REF) has over 40 years of experience as the recognised lead body in South Wales for tackling discrimination and hate crime and promoting the message that Race Equality is a human right.
They are experts in the field of race equality and advise the United Nations and the UK Government. REF is now the only Race Equality Council in Wales with the specific remit to address racial equality and we are one of the four remaining Race Equality Councils in the UK.
Find out more here.
Stop Hate UK is one of the leading national organisations working to challenge all forms of Hate Crime and discrimination, based on any aspect of an individual's identity. They provide independent, confidential and accessible reporting and support for victims, witnesses and third parties.
Donate here.
The Homeless Black Trans Woman Fund provides money for Black trans women in Atlanta who are either sex workers or homeless. The fund has provided Black trans women with cell phones, temporary housing, food, and other necessities. According to Jesse Pratt Lopez, who created the fund in 2019, Atlanta has very few resources for transgender women, so she decided to take matters into her own hands.
A bundle hosted by itch.io with content from 1198 creators.
"We live in a time of racial injustice, inequality, and police brutality against black people. We hope that everyone takes a stand in any way that they can. We've partnered with creators from all across our platform to support organizations that are working directly with those affected.
We reached out to our community and an unprecedented number of creators donated over 740 projects to be part of what we believe is the largest bundle ever. Over $3,400 of paid works are available Pay-what-you-want with a minimum donation amount of $5. 
All proceeds will be donated to the NAACP Legal Defense and Educational Fund and Community Bail Fund split 50/50."
#BlackLivesMatter