GamesAid 2018 nominated charities
GamesAid voting is open! Here you can find out about each of our 2018 nominated charities.
Voting will run from August 16th – September 9th.
Each GamesAid member will receive a 'voting card' email listing this year's nominated charities. To vote, simply click the VOTE FOR link in the email for the charity you want to support.
Check your inbox for your voting card email and remember, each member has ONE vote, so click carefully.
Each of our 2018 nominated charities is listed below, with links to their websites if you want to find out more.
---
Visit the Access Sport website
Access Sport enhances the life prospects of disadvantaged children by providing opportunities to experience and enjoy the power of sport.
We do this by building thriving community sports clubs, led by inspirational local volunteers, in the most disadvantaged areas of London, Bristol, Manchester and Oxford. These clubs provide life-changing opportunities for local, vulnerable young people, whilst creating a lasting, locally-owned community resource.
Our work supports young people aged 5-25, with a particular emphasis on under 18's who are disabled, disadvantaged or excluded from society.
Last year we developed 143 community sports clubs and helped 9,396 young people enjoy sporting activity.
---
Established, experienced, independent, local charity providing range of innovative services for local children/adults with a disability and their families. Each of the 8 services currently provided was developed in consultation with prospective beneficiaries and is designed specifically to meet a distinct need. We continually monitor and evaluate our services, in particular seeking feedback from service users, to adapt and develop our services in response to this feedback and to the changing needs of those who access them. Services are delivered in ways that respect people with a disability, encourage independence and promote a positive image of people with a disability.
---
What if your child's life was achingly different to that of other children?
With no government funding and £6 invested per child every year, autistic children have become one of the most vulnerable groups in our society by every measure: education, quality of life, employment and, tragically, many will never see their 40th birthday. Research has the power to transform their life chances, that's where Autistica comes in.
We are the leading national charity for autism research. Our work is entirely defined by the families who live with autism every day and targets the areas they say would make the biggest difference to their children's lives.
---
Visit the Blind In Business website
Blind in Business was launched to help blind and partially sighted graduates to compete equally with sighted candidates for good jobs, by providing help, support and training and by removing barriers to success. Since we started the business, it has grown beyond our initial dreams, and now helps hundreds of people achieve their goals. 
So far, we have helped over 800 people into work, delivered 650 training courses and workshop since 2000 and given specialist careers and technology training to over 7000 children since 2001. 
---
Visit the Blue Skye Thinking website
Blue Skye Thinking is a charity that understands the struggle that research groups encounter when trying to establish new ways to treat childhood cancer. Brain tumours are the biggest cancer killer in children and cure rates have not improved in 40 years. Current treatment can have devastating consequences in terms of side effects. Supporting research as the charity does, brings an opportunity to develop new therapies to improve survival rates of children with brain tumours, which can be translated into better quality of life and reduced toxicities related to therapy in surviving patients.

---
Visit the Clock Tower Sanctuary website
Clock Tower Sanctuary is Brighton and Hove's only day centre providing all-round support for homeless young people aged 16-25.
The loneliness and fear of homelessness has a disastrous impact on mental and physical health. We intervene early to give hundreds of vulnerable young people the chance to find a home, upskill and get a job.
Our Crisis Support helps young people with their immediate needs (e.g food, showers, medical support) and our Move-On Support helps them unlock their potential (e.g. life skills courses, interactive activities, 121 case working).
Your vote could save a young person from life on the streets.
---
Visit the Ditch The Label website
Ditch the label launched based on the experiences of one individual. Since then, we have grown rapidly into becoming an international movement and a lifeline for thousands worldwide. 
Each week, thousands of people benefit from our resources and digital one-to-one support. Our team of digital mentors are trained to help young people also navigate through issues related to bulling, such as improving mental health, body image, coming out and building confidence and self-esteem.
To date, we've reached over 500 million people with our campaigns – each designed to positively influence how society thinks and behaves and to encourage the crucial societal shifts we need in order to create a world that is truly free from all types of bullying. 
---
Visit the Everyone Can website
Formerly known as The Aidis Trust, Everyone Can is a charity which has been doing everything it can so that people living with disabilities are able to control their home environment, communicate, and in short, live their lives with as much ease and independence as possible. 
Over the past four years we have been going out to other charities and organisations running gaming sessions for disabled children. We have been able to transform the lives of hundreds of disabled people by matching them with the best-suited and most innovative assistive technology. With our recent opening of our new centre, we have been able to run even more gaming sessions!
---
Visit the Footsteps Foundation website
Footsteps Foundation provides life-changing physiotherapy for children with neurological conditions and over the past ten years has helped hundreds of disabled children to gain in strength, confidence and independence. Children who were consigned to a wheelchair have greatly improved their mobility and even learned to walk through the unique, intensive Footsteps physiotherapy programme. Every developmental milestone we take for granted is harder for these children and so we are very proud of what Footsteps children achieve and we believe every child should have the help they need to reach their full potential.
---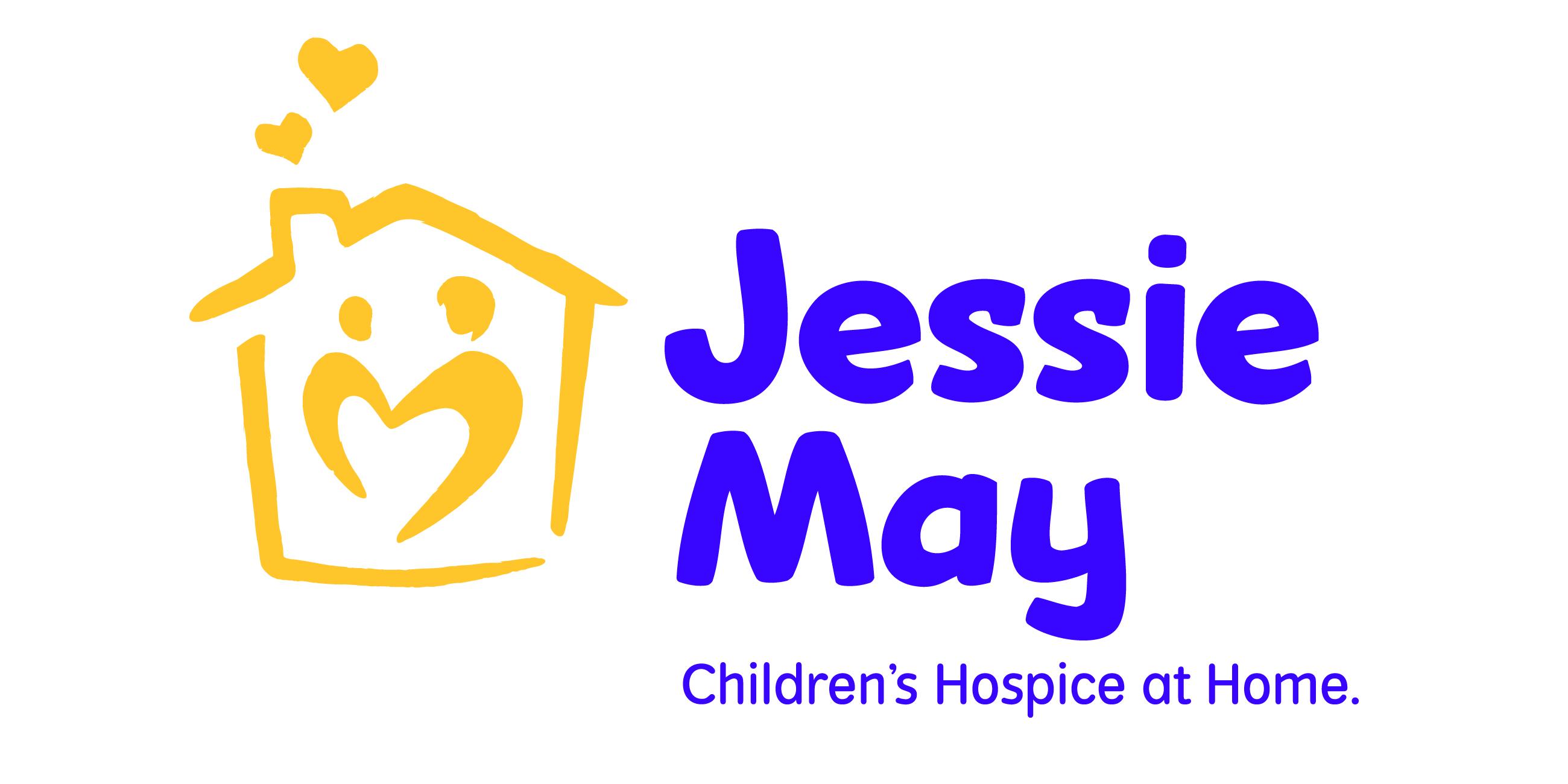 Jessie May is a Bristol-based charity providing nursing care at home for children and young people with life limiting conditions who are not expected to live beyond the age of 19. Our vision is a world in which all children and young people with life limiting conditions are empowered and able to access the support they want for themselves and their families. We aim to ensure that they have the very best quality of life possible and can exercise their right to live and to be cared for in their own homes with their families.
Since Jessie May was founded in 1996, the charity has supported over 300 children and their families in Bristol, South Gloucestershire, North Somerset, Bath & North-East Somerset, and Swindon & Wiltshire.
---
Helping children and young people put the pieces back together for 20 years; Jigsaw4u was formed in 1997 to meet the needs of bereaved children, young people and their families.  Over the past 20 years bereaved children have told us that they feel 'alone and different.' We undertake family group work and individual support sessions to help children and young people to communicate their feelings and share these in a safe environment. This reduces their feeling of isolation and difference.  We help to improve communications in families to ensure that parents and children talk about the person who has died.  
---
Lifelites is the only charity dedicated to donating and maintaining specialist inclusive and assistive technologies to help terminally ill and disabled children in every hospice in the British Isles.  Thanks to Lifelites these children, irrespective of their disabilities, are able to play, be creative, communicate and control something for themselves.  Lifelites provides a package of equipment and services worth £50,000 to every hospice every four years. The package includes technical support, equipment maintenance and staff training, to ensure that the staff can use to its full potential with the children they care for, and it doesn't cost them a penny.
---
MAPS  has been delivering a high standard of mentoring and group work to vulnerable children and young people across South London for over 20 years.  
We provide every young person referred with a long-term, volunteer mentor who supports them every week for 12 months. Young people are referred with a variety of complex needs that include: self-harm which is an increasing problem, anxiety, depression, bullying, family breakdown, peer pressure, domestic violence, sexual and physical abuse.
MAPS expertly place people who listen with young people who need to be heard.
---
my AFK (formerly Action For Kids) is a national charity supporting disabled children, young people and their families. We do this by providing mobility equipment for disabled children around the UK, as well as preparing students with learning disabilities for life after school through our accredited education, training and work experience programmes.
Over the few years our services have expanded to include 'work relating learning' in our office for disabled students wanting to gain real work skills and a maintenance programme for the wheelchairs we provided.
Our vision is of a world where all people living with a disability get to lead the life they choose.
Our mission is to enable as many young people with disabilities as possible the opportunity to work or volunteer in the community.
---
Visit the Over The Wall website
Over the Wall provides free-of-charge residential activity camps throughout the UK.
We cater each year for hundreds of children with life-limiting illnesses who are socially isolated, lonely, lacking in confidence and self-esteem. Through a deliberate programme of activities that reinforce positivity and are at the same time fun, inclusive and a little bit crazy, we transform their lives.
'You've saved our family and given us our daughter back' (Jo – Parent).
'Outstanding' – (Ofsted)
We plan to build a UK facility accessible to EVERY children's charity and a second in VR, for children confined to hospital or at home by their illness.
---
Visit the The PACE Centre website
Pace combines therapy and learning to provide physically disabled children with the skills they need to achieve greater independence. Our approach enhances their education improving movement, communication and selfcare. We lead the way in delivering innovative, effective, specialist provisions for children with motor disorders such as cerebral palsy. Pace services include Child and Family, offering therapy and support (ages 0-18) and our School delivering our unique integrated curriculum (ages 3-16). The environment created by our team of experts is positive, encouraging and fun, the children are motivated by their achievements and their families empowered to care for their child with confidence.
---
Visit the Solving Kids Cancer website
Solving Kids' Cancer is working to defeat neuroblastoma – an aggressive childhood cancer – and to support the families fighting it. Neuroblastoma mostly affects babies and toddlers and takes a life every 10 days in the UK. We are working to save children's lives by funding clinical trials, enabling access to potential new treatments whilst advancing science to find a cure for future generations. We also provide information and support to families throughout their journeys to help them deal with the unique and complex challenges the disease presents.    
---
Visit the Special Effect website
SpecialEffect is the only specialist UK-based charity dedicated to helping ALL people with disabilities enjoy video games – from people who have suffered accidents and strokes to young disabled people who can't play any other way, whether they are in a hospital, hospice, rehabilitation centre or at home. Their team not only provides games access assessments and loans but they're also changing the way the whole WORLD plays through collaboration with developers.
Their rapidly expanding reputation has meant an ever-growing demand for their services including loaning cutting edge control technology such as gaze-controlled computers, worth several thousands of pounds.
---
Visit the Sports Connections Foundation website
At Sports Connection Foundation we believe that sport is one of the most powerful tools on the planet, and it has the greatest impact on the lives of children and young people when it's being used for social good. We are committed to helping educate thousands of children every week in fun and practical ways, using sport to teach about global citizenship, hardship and poverty that other children face throughout the world. We visit schools across the UK to work with disadvantaged or troubled children of all types, girls and boys of all different races.
In addition, we also support seriously ill children and work with various foundations so they get the chance to meet their sporting heroes.
---
YoungMinds is the UK's leading charity committed to improving the emotional wellbeing and mental health of children and young people. We exist so that young people have the strongest possible voice in improving their mental health. We strive to make sure everything, from Government policy to practice in schools and services, is driven by young people's experiences and aspirations.
We support parents to help their children through difficult times, we equip professionals to provide the best possible support to the young people that they work with, and we empower young people to change their world.