GamesAid 2019 nominated charities
GamesAid voting is open! Voting will run from July 30th – August 15th. 
Each GamesAid member will receive a 'voting card' email, inside will be a list of this year's nominated charities.
To vote, simply click the VOTE FOR link for the charity you want to support.
Check your inbox for your voting card email and remember, each member has ONE vote, so click carefully.
Each of our 2019 nominated charities is listed below, click on their logos to visit their websites for more information.
Also included are our three carry over charities who received the highest number of votes from last year. These are Access Sport, Autistica and The Clock Tower Sanctuary. Each carry over charity do not need to receive votes and will automatically receive an equal share of the total prize fund.
---
Access Sport enhances the life prospects of disadvantaged children aged 5-25, with a particular emphasis on under 18's who are disabled, disadvantaged or excluded from society by providing opportunities to experience and enjoy the power of sport.
During 2018, the charity gave 6,147 disadvantaged and disabled young people access to the health, well-being and developmental benefits of community sport. They achieved this impact on young people through building 69 thriving community sports clubs, led by inspirational local volunteers, in the most deprived communities of London, Manchester, Bristol and Oxford.
Last year Access Sport developed 143 community sports clubs and helped 9,396 young people enjoy sporting activity.
---
Autistica are the UK's leading national autism research charity. They work to transform the lives of the people on the autistic spectrum across all ages. Autism affects 200,000 children in the UK alone and with no government funding and £6 invested per child every year, autistic children have become one of the most vulnerable groups in our society every measure by; education, mental health problems, quality of life, employment and, tragically, their chances of living past their 40th birthday will be poor.
The charity help to transform lives by launching ground-breaking research initiatives with a high likelihood of immediately improving the lives of autistic people, spearheading new evidence based therapies to solve the biggest threats to autistic people lives, developing practical and useful ways of diagnosing anxiety in autistic people, raising awareness of and using the evidence from this research to campaign for real change from the government and the NHS.
---
The Clock Tower Sanctuary is Brighton and Hove's only day centre providing all-round support for homeless people aged 16-25. Due to a national housing crisis, Brighton is now the second largest homeless population in the UK, with an increase of 929% since 2010. The loneliness and fear of homelessness has a disastrous impact on mental and physical health evident by the 4,000 visits the charity receives from young people who have nowhere else to turn. 
The Clock Tower Sanctuary combat homelessness by intervening early to give hundreds of vulnerable young people the chance to find a home, up-skill and get a job. Their outreach enables the charity to reach vulnerable young people on the streets and make them aware of the services available to them, whilst their therapeutic activities enables young people to boost their confidence and self-esteem. The charity's Crisis Support helps young people with their immediate needs e.g food, showers, medical support etc likewise Move-On Support helps young people unlock their potential such as life skills courses, interactive activities, 1-2-1 case working. 
---
Accuro is a small, vibrant, local charity that provides a range of specialist services for children, young people and adults with a disability in West Essex. Their mission is to eliminate the social isolation of people with disabilities within their local communities by; providing fun and inclusive services that enhances their confidence and life skills, to create a safe and secure environment that ensure the services they offer enable a true sense of belonging, and to support the individuals families too. Each service delivered by Accuro represents an individually tailored response to specifically identified needs. Needs which have been identified, regularly reviewed by on-going consultations and interaction with both current and potential future users of our services and their families.
---

Blackpool Carers Centre support unpaid carers from the age of 5 who provide care to a family members due to illness, disability, mental ill health or substance misuse. For many of the charity's young carers, the accepted norms of childhood; friendships, time to play, pursuit of hobbies and interests, often fall by the wayside as they take on care for someone they love. For children, caring can particularly affect their sense of self, their education and the development of friendships. 
Blackpool, as a unitary authority, is prominent on the scale of poor health, poverty and deprivation, which leads to a high incidence of children becoming carers from a young age and often for prolonged periods of their lives. The charity exist to provide a better life for carers, developing projects based on regular consultations with carers and identifying the needs of the families they work alongside. At present they have over 1000 children registered and continue to raise awareness of the work they do in the community to bring forward families that need support. 
---
Blind in Business supports young, vulnerable and disadvantaged children who have little or no sight throughout the UK. Since the charity was found in 1992, they have helped over 800 people into work, by working with so many employers that it is widely, even generally known, that blind people can become teachers, accountants, computer programmers – anything but driving a bus.The charity offers a Training Service to blind and visually impaired children to develop their confidence and aspirations in their own abilities. So far 650 training courses and workshops have been delivered and given specialist careers and technology training to over 7000 children. Each year the charity helps children to progress through education and eventually into a good job with a focus on using the latest mainstream and accessible technology.
---
Did you know that 84% of disabled children go without regular access to play? Challengers works to change this by providing play and leisure schemes for disabled children and young people aged 2-25 across the South East. The charity make it possible for any child, with any impairment to access essential play opportunities, helping them to develop vital skills such a confidence, co-ordination and communication.
Each year the charity support over 1,400 children and their families. Their work also provides a vital short break to families who are often exhausted from the demands of caring. Parents often describe Challengers as a lifeline and say that without such support family life would be likely to break down.
---
Ditch the Label is a Brighton based anti-bullying and pro-equality charity helping young people aged 12-25, by fusing together technology, education, research and innovation to combat bullying and build a generation of confident, resilient and informed young people. Bullying often affects the most vulnerable young people in society frequently based on factors such as appearance, sexuality, race, gender or disability, which can affect outcomes related to relationships, mental health and careers.
With the growth in online communication, bullying now often feels inescapable and can affect every area of a young person's life, including the things they love, like gaming. In 2018, approximately 1.5 million children in the UK experienced bullying with 28% of young people said they self-harmed and 11% attempted suicide. In 2019, they are forecasting that 4 million young people will access the digital support resources on their website, and now are looking to take a big step forward in how they reach some of the most vulnerable young people who need their help.
---
Everyone Can is a charity that helps disabled children to speak, control their environment, gain independence and have fun through training and assistive technology, by providing a gaming service at their Technology and Gaming centre in Manchester.
With around five gaming sessions a week for different groups, facilities include: 150 inch screens for multiplayer games, a driving rig, two virtual reality stations and three assistive gaming stations for children who are unable to use a regular controller, these stations are designed to quickly assess the individual and get them gaming in the way easiest for them.
Their services have helped many physically disabled people , people with learning disabilities and even children with autism overcome obstacles that their disability prevents them from achieving, by building their social skills, growing in confidence, speaking to new people and understanding how to deal with situations better such as losing on a game.
---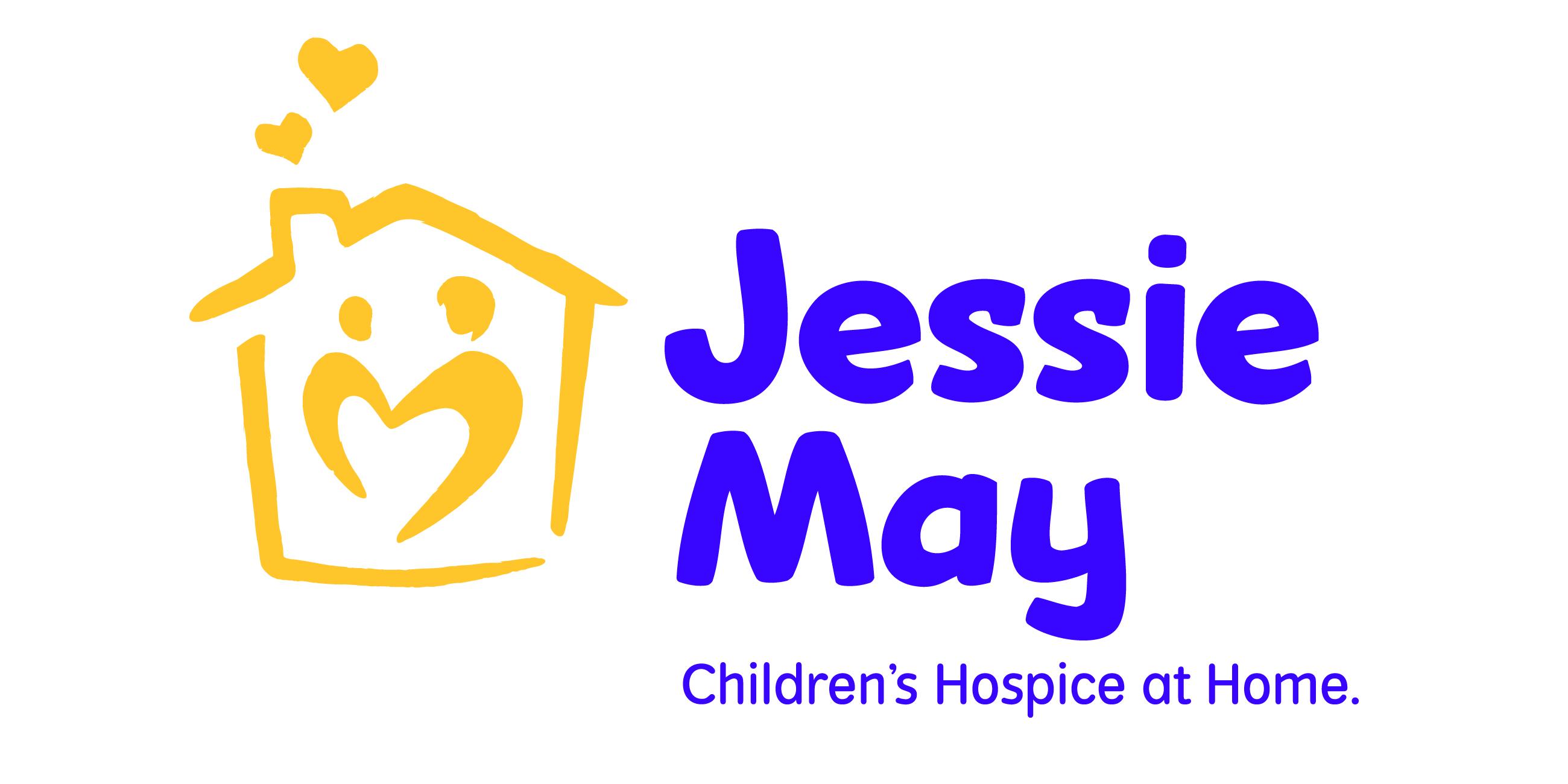 Founded in 1996, Jessie May are a Bristol-based charity that provides specialist care at home for local children and young people with life limiting illnesses who are not expected to live beyond the age of 19. Supporting over 300 families, the charity aims to ensure that they have the very best quality of life possible and can exercise their right to live and to be cared for in their own homes with their families.
Unlike the more traditional hospice model where a family would have to physically travel to the hospice setting to receive respite care for a set number of days, Jessie May comes into the family home and assumes the caring responsibility when it is needed. Each family has their set nurse, so they always recognise the person knocking on their front door and the nurse in turn get to fully know the child's needs. When the time comes, Jessie May Nurses will provide children or babies with intensive end of life care and go on supporting their families through their loss for up to five years.
---
Based in South-west London, Jigsaw4U is a charity that has been providing support for children, young people and families experiencing complex social and emotional difficulties since 1997. As of last year, this charity have worked with 4,394 individuals. The charity's services support bereavement, suicide, domestic violence, advocacy, adoption, leaving care, trauma, CSE, missing young people and victims of crime.
Jigsaw4u also have an established positive activities programme offering service users arts, sports and leisure opportunities during and after their support work. The project they would like to fund if successful will be a specialist worker to support young people affected by the 'County Lines' drugs trade/criminal exploitation/modern slavery.
---
Lifelites is the only charity dedicated to donating and maintaining specialist inclusive and assistive technologies to help 10,000 terminally ill and disabled children in every hospice in the British Isles.  Through the magic of technology, Lifelites gives life-limited and disabled children in hospices opportunities they wouldn't otherwise have.  They provide assistive and inclusive technology packages worth £50,000 to every hospice every four years for these young people to learn, play, be creative, control something for themselves and communicate – for as long as it is possible.
---
For over 20 years, MAPS has been delivering a high standard of mentoring and advocacy to vulnerable children and young people across South London. They provide every young person referred with a long-term, volunteer mentor who supports them every week for 12 months. Young people are referred with a variety of complex needs that include: self-harm which is an increasing problem, anxiety, depression, bullying, family breakdown, peer pressure, domestic violence, sexual and physical abuse.
MAPS expertly place people who listen with young people who need to be heard. They also lead on being advocates for young people in care, leaving care and those on a child protection plans in Sutton Borough. To recognise their huge contribution to their community in particular young people, MAPS received the Queen's Award for voluntary service.
---
Thousands of disabled children in the UK are struggling to obtain an item of mobility equipment that is appropriate for their age, size and disability or suitable for their health needs. This is either because it is not funded by the NHS at all, not funded in their area or because the waiting list is too long. In addition, there are 1.4 million people in the UK who have a learning disability, yet, just 6% are in paid employment. There is a chronic shortage of choice and opportunity.
Disabled young peoples' self-esteem, expectations and aspirations are low and as children they are rarely asked the question: "What do you want to be when you grow up?" At My AFK, they provide specialist and life-changing mobility equipment recommended by health professionals but not funded by the NHS. They offer a wide range of of personalised education, training and employability programmes, work placements and supported employment opportunities with the charity and external employers.
---
Rated 'Outstanding' by Ofsted, Over The Wall helps children, young people and their families to discover a world of mischief, magic and new possibilities by providing free of charge, transformative and residential activity camps throughout the UK providing a safe environment for children to empower, build confidence and self-esteem. In 2018, the charity supported 866 campers and have a target of welcoming 1,000 campers to camp in 2019.
However, there are an estimated 50,000 children with serious illnesses in the UK who could benefit from the opportunity to attend an Over The Wall camp. It costs approximately £2,000 for a seriously ill child to attend one of their Health Challenge camps in which additional funds need to be raised to continue providing camps and growing camper numbers. Funding from GamesAid would allow the required funds to be raised to help more seriously ill children and their families.
---
The PACE Centre provides first class education, therapy and support for children aged 0-18 with cerebral palsy, related sensory disorders and development delay, and support and guidance for their families. Their aim is to lead the way in the delivery of innovative and effective educational and developmental provision that focuses on the development of independence skills in all areas, while recognising that every child is different and has unique potential.
Their specialist team of therapists and educators develop and deliver intensive learning programmes that are tailored to a child's individual needs which blend theory and practice from a range of disciplines into the relevant curriculum or programme, making sure that each child can fully access each learning moment, become active and engaged in their daily lives, empowering them to reach their full potential. The PACE Centre also give families practical and emotional help to support their child's development. Rated as 'oustanding' by Ofsted, their services reach around 400 children each year and their families.
---
Founded in May 2018, in memory of Reece 'TheRockinR' Miree, the charity helps minimise the effects of stress and anxiety experienced by children and young people by receiving treatments and procedures in hospitals and hospices. Their goal is to help health and care professionals communicate more effectively with children and young people whilst minimising stress and anxiety for patients receiving treatments and procedures.
The charity provides interactive mobile gaming solutions, technology, and equipment to offer a distraction to their illness and treatments, give some sense of normality whilst maintaining joy and contentment. Undergoing medical treatment can often be a scary and an isolating experience, especially for children. There is a special need for age-appropriate coping tools, interactive gaming offers a huge range of benefits throughout medical environments.
---
Solving Kids' Cancer is fighting for a future where no child dies of neuroblastoma, an aggressive childhood cancer that affects babies and toddlers and takes a life every 10 days in the UK or suffers due to its treatment. The charity are working to save children's lives by providing support for the families of children affected by neuroblastoma throughout their cancer journey helping them with the challenges they face.  They enable innovative clinical research to help families to understand and have access to the best treatment options closer to home as well as helping to find better, kinder or potential new treatments if they are not available on the NHS.
Solving Kids' Cancer also campaign and collaborate with the neuroblastoma community for the best treatment and care for children in the UK by challenging decisions and practices negatively affecting children, collaborating with other like-minded charities to fund international trials and develop strategic partnerships with healthcare institutions of national repute.
---
Nobody likes being left out. That's why SpecialEffect put fun and inclusion back into the lives of people with physical disabilities by helping them to play video games. By using technology ranging from modified joypads to eye-control, they're finding a way for people to play to the very best of their abilities. Founded in 2007, the charity is helping hundreds of people on an individual basis across the UK every year.
SpecialEffect don't charge for anything they do. Their aim is to do whatever it takes to raise the quality of life for everyone they work with. SpecialEffect know there's no one-size-fits-all way of doing this, so they visit people personally to find out exactly what they want to play and what they need to play. The charity then modify technology or match to create a truly personalised gaming control setups and back this up with lifelong follow-up support.