#ShareAStoryMonth: The Clock Tower Sanctuary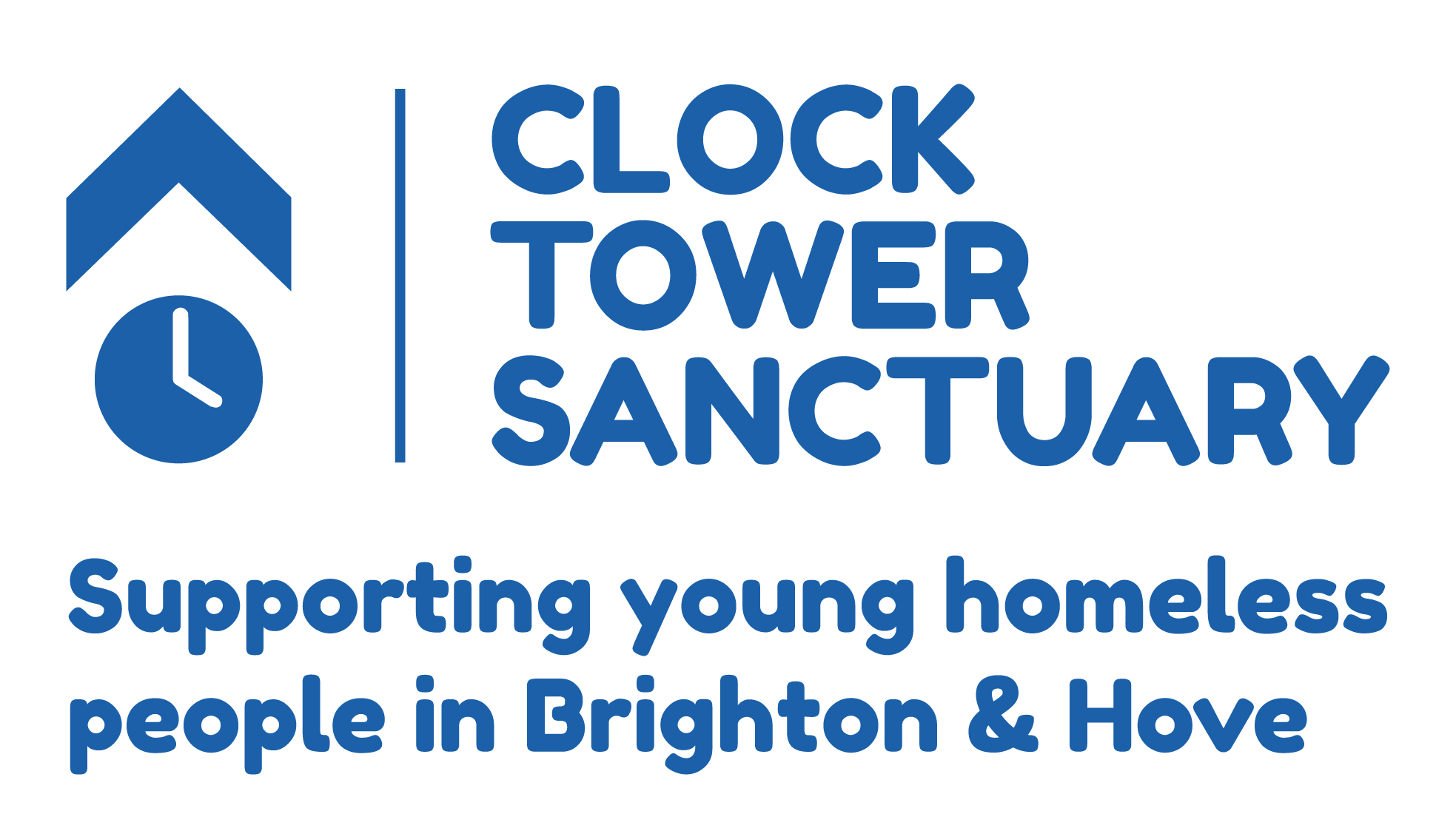 The Clock Tower Sanctuary works with young homeless people in Brighton & Hove. We are the only centrally located day-centre in the city for 16-25-year olds who are homeless or insecurely housed. We are open six days a week, more than 305 days a year. At The Clock Tower Sanctuary, we know that no young person chooses to be homeless. They have usually 'fallen through the net' due to family or other relationship breakdown. Once a young person becomes homeless, things can quickly spiral out of control. They are at much higher risk of poor physical, emotional and mental health.

"We provide the vital practical and emotional support these vulnerable young people need to get back on their feet. We offer washing and laundry facilities, hot meals, confidence-building activities and support with accessing health services, benefits, accommodation, training and work."
Did you know… Brighton & Hove has the fourth highest number of people who are homeless outside London (Shelter, 2019).
Help during Covid-19
Life is very different for all of us now. During the Covid-19 Crisis our young people report feeling even more isolated than ever. Thankfully through great partnership working with Brighton & Hove Council and charities, those who were rough sleeping have a roof over their heads for now. Our Support Coordinators are providing support 6 days a week by phone and via the internet – they are here as a listening ear, providing food parcels, dropping off books and games to help with boredom. Many of our young people do not have a close relationship with family or access to internet to be able to meet virtually with them if they do. We provide that vital human connection during these challenging times and we will be back at the day centre to resume work once lockdown has been lifted. One of our clients last week said: "If it wasn't for you guys a lot of us would have given up ages ago".
Demi's Story
Demi, aged 21, started coming to the Clock Tower Sanctuary six months ago, when losing her job meant she could no longer afford her rent. She was homeless for three months and spent two weeks rough sleeping and said:
"I have no family around, so I started sofa surfing with friends, but after a while I ran out of people to stay with. It was really scary. I slept under bridges and in parks. But I didn't really sleep, I couldn't. I just rested for a bit and then kept moving, kept walking."
With help from The Clock Tower Sanctuary and other services in Brighton, Demi was able to be housed in supported accommodation. But she is still vulnerable and returns to The Clock Tower Sanctuary regularly. Now that she is safely housed, she is working with her key worker at CTS to build towards her future.
Ways to support young homeless people
– set up a birthday fundraiser on Facebook
– Donate direct to our website www.thects.org.uk/donate/
– Run your own livestream gaming evening with donations to CTS
– Follow us on social media: