Standing Ovation for GamesAid at the MCV Awards 2016
GamesAid founder Miles Jacobson and ambassador Rosemarie Dalton take home Person of the Year and Unsung Hero awards at the MCV Awards 2016
The crowd rose to their feet twice in a roaring applause for two of GamesAid's most prominent advocates last Thursday evening. Sports Interactive boss Miles Jacobson and Bethesda's Rosemarie Dalton both swept the stage at the games industry's most glamorous night.
Miles Jacobson is a founding member of GamesAid. An influential figure in the games industry and enduring philanthropist, he was named Person of the Year by leading industry figures such as UKIE chairman Andy Payne, former Eidos CEO Ian Livingstone, Sports Interactive co-founder Paul Collyer, Sega Europe president Jurgen Post, SI senior producers Marc Duffy and Grant Appleyard. His outstanding achievements can be viewed in this applauding tribute video:
Rosemarie Dalton was invited on stage by GamesAid video producer Caroline Miller of Indigo Pearl. Dalton has worked tirelessly for GamesAid since she first joined as a trustee in 2010, launching the ambassador scheme aimed to give members a chance to play a bigger part in the running of GamesAid. Miller said of Dalton: "This person is the very essence of an unsung hero. Someone who gets the job done without making a fuss. Someone who works tirelessly in the background – when others take the glory."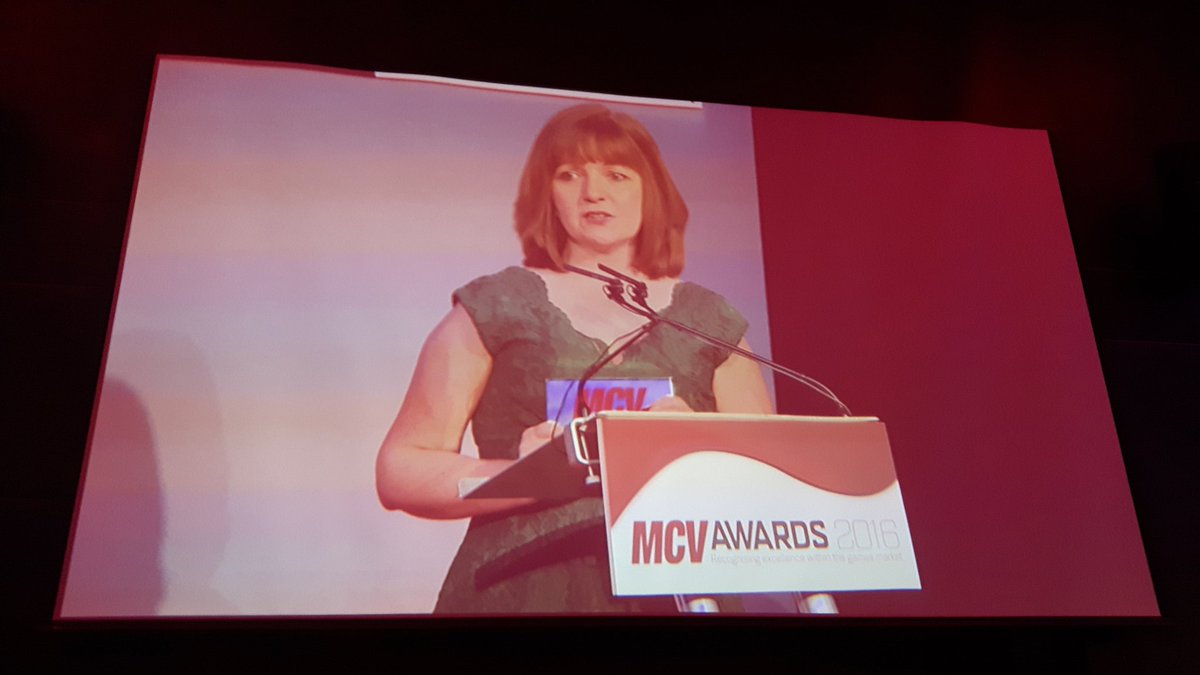 Jacobson and Dalton were not the only GamesAid heroes at the MCV Awards this 2016. Our trustee Dan Kilby took the Media Award for IGN and GamesAid video producer Caroline Miller took the Agency Award for Indigo Pearl.
Let's not forget everyone who placed their Tenner in the GamesAid envelope that night. They too are champions of GamesAid, collectively raising over £1,800 for charity. Thank you!