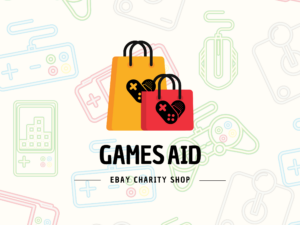 The GamesAid eBay store
All the items donated to Games Aid by the Games Industry.​
Currently selling many different items in relation to games. Examples are video games of multiple consoles (factory sealed or new), merchandise, collectables, swag, etc.
There are many ways for you to contribute to our charitable endeavours, one of which is to purchase any items in our Ebay store which you may be interested in.
Recent feedback
MotorStorm Arctic Edge (PlayStation 2)
Product as described, well packaged and delivered ahead of schedule!
Dishonored - Steelbook Edition
Bigger than my other steelbooks, but this fits two (3 if you stack 2) disks. Seller got back to me after a delay, so good comms. Didn't take long to arrive. Thanks.
WipeOut Pulse (PlayStation 2)
10/10 seller, polite, fair & good communication. Great prices. Very reliable.
Folklore (Playstation 3)
The game arrived quickly and is brand new and sealed as described, competitive price for a rare title in said condition. Very happy with purchase and glad to help a good cause. Many thanks!