Our Events
We run events throughout the year to raise funds for the charity.
Our events offer a range of fun activities to help encourage team bonding and help us fundraise in the process.
You can join our events as sponsors or by purchasing tickets to help us fundraise for our key activities.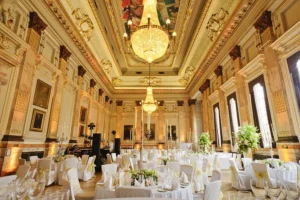 19/10/2023
The GamesAid Gala is our annual black-tie fundraising event that spreads the word about what we do, promotes the charities we support - and helps raise even more money for those who need it most.
The debut event in 2022 raised over £26,000 for our chosen charities through ticket sales, a raffle of exclusive items and gifts, silent auctions, sponsorships and donations.