Our Events
We run events throughout the year to raise funds for the charity.
Our events offer a range of fun activities to help encourage team bonding and help us fundraise in the process.
You can join our events as sponsors or by purchasing tickets to help us fundraise for our key activities.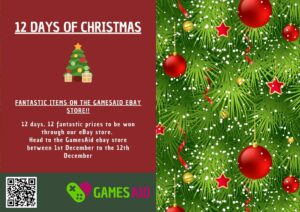 The famous GamesAid 12 Days of Christmas event is back this festive season.
12 fantastic prizes will be won through our eBay store in 12 days. Keep an eye out for the GamesAid eBay store, as 12 unique items will be available for auction from the 1st of December to the 12th of December.
04/12/2023
Celebrate the festive season with GamesAid!
The festive season is just around the corner so what is better than making some merry and happy treats for the occasion?! Festive baking week is a great way to get into the holiday spirit!
Hold a bake sale in your office, with your friends, with your family and fundraise for 5 amazing charities!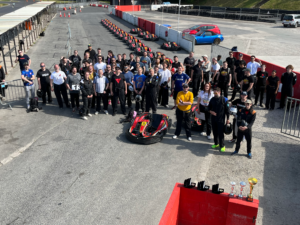 02/05/2024
The GamesAid Go Karting Championship will be back in 2024! With 3 races in total, it is time for Games Studios to battle it out for the crown!
Take to the track at Whilton Mill on September 12th 2024 for the final with 24 games industry teams to find out who is the fastest in the business.
Once again, the final for 2024 will be livestreamed online making all racers feel like Formula 1 stars!
This year's dates:
Southern Qualifier Race at Buckmore Park: Thursday 2nd May 2024
Northern Qualifier Race at Three Sisters Circuit: Thursday 30th May 2024
Grand Final at Whilton Mill: Thursday 12th September 2024