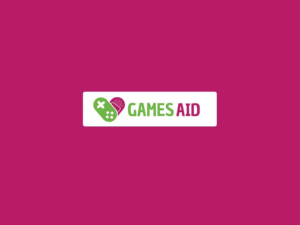 GamesAid Charity Selection process – 15 charities make it through to final ballot
Members to vote to select five charities to support in ballot set to commence w/c Monday 15th May
Update 15/05/2023: Due to an administrative issue, a valid application from Winston's Wish was initially missed during the due diligence process. Following a review of its application on Friday 12th May, the GamesAid trustees voted to approve its inclusion in the charity selection process as a 15th cause. We apologise for the inconvenience caused.
15 charities have made it through to the final ballot of GamesAid members ahead of this year's charity elections. The following causes have demonstrated that they support disadvantaged young people across the country, spend less than £3m a year on their charity work, spend less than 30% of their money on administration and demonstrated effective governance.
Access Sport CIO
AFK (Action For Kids) – Working With Disability
Autistica
Codebar
Esports Youth Club
Game Therapy UK
Jigsaw4u
Lifelites MAPS Mentoring
Roald Dahl's Marvellous Children's Charity
Solving Kids' Cancer
The Amber Foundation
The Clock Tower Sanctuary
The Diana Award  Winston's Wish
People who sign up as a GamesAid member, which is open to people working in the industry or studying on a games related university course, by 11pm on Friday 12th May will be eligible to receive a ballot for the election. The election will commence w/c Monday 15th May and conclude by Monday 22nd May.
The five causes with the most votes from members will then be selected, with the winning causes receiving both financial support from GamesAid's fundraising activities at the end of the financial year and ongoing support for outreach into the games industry throughout the year.