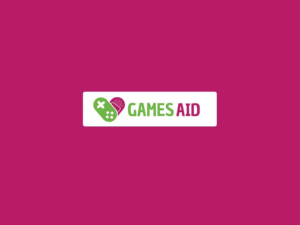 Games Aid Charity Selection process – 12 charities proceed to member vote
We're pleased to announce the charities that Games Aid members can vote to support in financial year 2022/2023.
Between Monday 20th June and Sunday 26th June, eligible members will be able to vote to support five of the following charities – with the top five causes receiving a tranche of funding from GamesAid at the conclusion of this financial year.
If you would like to participate in this year's selection process, sign up as a GamesAid member for free here before Friday 17th June. You can also read about all the causes in this year's selection process below.
Access Sport's vision is that no one should be excluded from the transformational benefits of community sport.
We develop inclusive community sports clubs led by inspirational volunteers in under-served communities and we use exciting sports, such as BMX cycling, to provide life-changing opportunities for disadvantaged and disabled young people, enabling them to access the benefits of sport. The benefits we focus on are physical and mental health and wellbeing, personal development (including life skills and prospects), sense of belonging and community engagement.
We then use our expertise to advocate passionately for all community sport to be fair and inclusive.
Disabled children and young people face huge barriers to accessing appropriate equipment, education, and employment. We want a world where everyone with a disability lives the life they choose.
We fund specialist mobility equipment for disabled children and young people aged 0-25. Equipment is recommended by, but unavailable from, the NHS and includes powered, manual and sports wheelchairs, trikes, buggies, power assists, car seats, and walkers. Uniquely, we cover all repair / maintenance costs.
We work with young people aged 11-26 with disabilities and autism, developing life and work skills, preparing them for work, and supporting them into employment.
Autistica is the UK's leading autism research charity. Our mission is to create breakthroughs that enable every autistic person to live a happy, healthy, long life.
We know many autistic people are inspired to make and play games.
We created Autistica Play to support the games industry and gamers to better understand and champion autism by:
Partnering with companies to embrace neurodiversity in the workplace.

Creating the Games Innovation Fund to research how games can be used as learning and development tools for autistic children and young people.

Running campaigns to raise awareness around the importance of autism and games.
Emerge Advocacy is a charity that exists to support young people who are attending A&E in hospital because of self-harm, a suicide attempt or an emotional crisis. We do this by setting up Emerge Projects within hospitals that enable our youth workers to engage with young people at an extreme point in their lives.
Our mission is to be 'A voice of hope' in a time of crisis and to help young people regain belief in themselves and hope in their future.
We specialise in technology that can improve and enrich the lives of disabled people.
We carefully research both existing and developing digital technologies in order to deliver digital services that can increase the level of independence for disabled people.
​
Lifelites is the only charity working in partnership with every children's hospice service across the British Isles to give children with life-limiting and disabling conditions the chance to play, create and communicate. Lifelites does this by donating packages of life-changing technology, maintaining it and training hospice staff on how to use it with the children in their care. Lifelites-donated technology enables these children to play with their brothers and sisters, connect to the world around them, and even tell their mum that they love her for the first time.
"Without my Mentor, you wouldn't see this smile you see now", Michael (17). MAPS is an award-winning, one-to-one volunteer mentoring and advocacy programme, supporting Sutton's vulnerable children and young people. Our non-judgmental approach offers young people a safe space to talk about their complex life circumstances, explore and process their emotions and enjoy positive activities. Our child-led mentoring model enables service users to influence their own mentoring experience, empowering them within circumstances that often feel overwhelming. MAPS also runs monthly group sessions offering cultural, creative and physically challenging activities to further extend our young people's positive experiences and social inclusion.
We are a small but mighty charity with children firmly at its heart. We are fighting for a future where no child dies from neuroblastoma or suffers due to the treatment they receive – we do this through our three key strategic pillars: Research, Support and Awareness. Neuroblastoma is a rare and complex childhood cancer, around 90% of cases occur in children younger than 5 years of age. It is the most common cancer in infants. Devastatingly, survival rates for neuroblastoma are as low as 50% in cases of high-risk disease. This is the reality we are fighting to change.
Young people who have experienced childhood trauma, or escaped domestic violence, too often become homeless. Sleeping on sofas or in hostels, they struggle to find work with devastating effect on their self-confidence and mental health. It's a vicious spiral that's hard to break. That's where Amber comes in. We provide a temporary home and a programme of support that helps young people transform their lives for good. 77% move on from Amber into independent housing, with a job or back into education. With 93p in every £1 raised going on our frontline work, your support will make an enormous difference.
The Clock Tower Sanctuary (CTS) is the only day centre in Brighton & Hove for 16-25 year olds who are experiencing homelessness. We open six days a week, 305 days a year. We provide a stable, safe space where young people in crisis feel safe and get the practical and emotional support they need. We support 150-200 young people per year and post Covid, we are also seeing higher numbers of people with multiple, complex needs. As an organisation we want Brighton & Hove to be a city where young people's experience of homelessness is rare, brief and non-recurring.
Grief can destroy a child's future –we help to make sure that it doesn't!
Winston's Wish supports children and young people through one of the most devastating losses they will ever face: the death of someone important to them.
Specialising in traumatic bereavement (murder/manslaughter/suicide) we provide emotional and practical support when families are at their most vulnerable. Services include our Freephone Helpline, and group and one-to-one support.
More than 100 children in the UK are bereaved of a parent every single day. Together, we can make sure no child or young person in the UK has to face grief alone.
​
Wood Street Mission is a children's charity supporting families living in poverty in Manchester and Salford. We provide practical help to meet children's day-to-day needs, distributing essentials such as clothing, bedding, towels, toiletries, and baby equipment. We promote engagement in education and aim to improve children's life chances, by running projects to help 'level the playing field' at school and help disadvantaged children to fulfil their potential.
Poverty blights children's lives and life chances and we exist to help make everyday life less of a struggle for families, and help children to break free from the cycle of poverty.